Welcome back! If you haven't yet, I suggest checking out our earlier blog posts to learn more about who we are and what we do 🙂 Now let's get down to it. The button where it all began.
The Add to Calendar Button
The most widely-used tool in the AddEvent ToolBox, and for good reason. Here's how to use it:

Add this button to your website, emails, newsletters, or marketing materials to provide your users with a quick and effortless way to add your event to their calendars.
By using an Add to Calendar button with your event, you increase the likelihood that your users will add  your events to their personal calendars by reducing the time and effort required to do so.
It's simple, powerful, and incredibly effective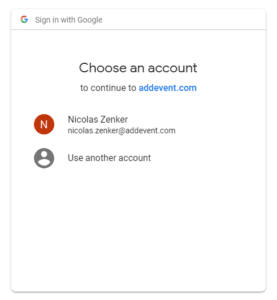 Here's how it works on Google:
1. Your users click the Add to Calendar button.
2. They are prompted to choose the account for the desired calendar (right image)
3. When they select an account, they are shown a screen asking their permission for addevent.com to manage their calendar. When they click "allow", the event is immediately added to their calendar, and they see the image displayed below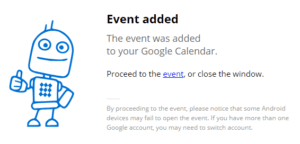 These steps are the same for your users on Outlook.com (which also includes Hotmail.com, Live.com, Office 365, Exchange, and more). Other calendar applications have slightly different user experiences. Here are some of the most common:
On Apple devices, when your users click the button, the native calendar program will automatically open and users will simply need to click "save" to add your event to their calendar.
For Outlook, (not Outlook.com) clicking the button will download a calendar file. When your users click the file, the default calendar program will open and your users will simply need to click "save."
For Yahoo, when your users click the button, their Yahoo! calendar will open with the event ready to be added when they click "save."
Just like that, your event is on your user's calendar! Now they'll be reminded of your event and company each time they view their calendar, which is about 10 times / day on average. If that doesn't generate top of mind awareness and increased attendance rates, I don't know what will 🙂
Your users will also receive a push notification on their phone before the event starts to remind them to attend. You get to decide how far in advance they get this helpful reminder (the default is 15 minutes).
Inspiring use case featuring LogMeIn
Okay, at least I was inspired. LogMeIn is one of the leading remote desktop software providers and they offer a webinar and online conferencing service called GoToWebinar. They do an excellent job integrating the Add to Calendar button into their webinar registration process as shown in the image below.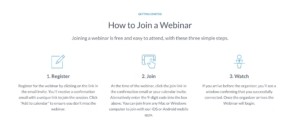 As you can see, when their users register, they receive an email with an Add to Calendar button that allows them to quickly and easily add the webinar to their calendar so they "don't miss the webinar" when the day comes.
Not only that, but GoToWebinar includes the link to the webinar in the calendar event that is now happily located on their users' calendars. They remind their users that they can join the webinar right from the link in their calendar!
They've taken a somewhat confusing process in which people are liable to get confused or forgetful, and they've simplified and streamlined it using the Add to Calendar button.
Beautiful.
As inspiring as this application is, remember that the Add to Calendar button can be customized and applied to any number of different use cases with amazing results.
Some tech specs
The Add to Calendar button is language independent and comes with several pre-designed themes, though you're also able to fully customize its appearance if desired. It is time zone and daylight savings time compatible, runs on all modern browsers, and works on computers, tablets, and mobile devices.
If you're a developer or just want to get into the nuts and bolts of the tech, head over to our Add to Calendar button tool page to learn about the installation process, parameters, attributes, advanced settings, etc.
If you're ready to discover the impact the Add to Calendar button can have on your business, then let's get started. If you'd like to learn more about our other great tools, check out the tool summaries on our homepage.
Cheers,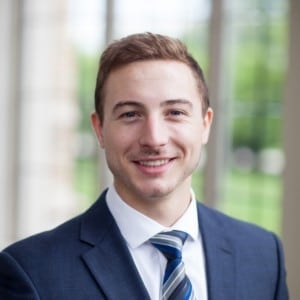 Nic Zenker
AddEvent's Chief Blog Post Writer & COO